…………………………………………..-o0o-………………………………………….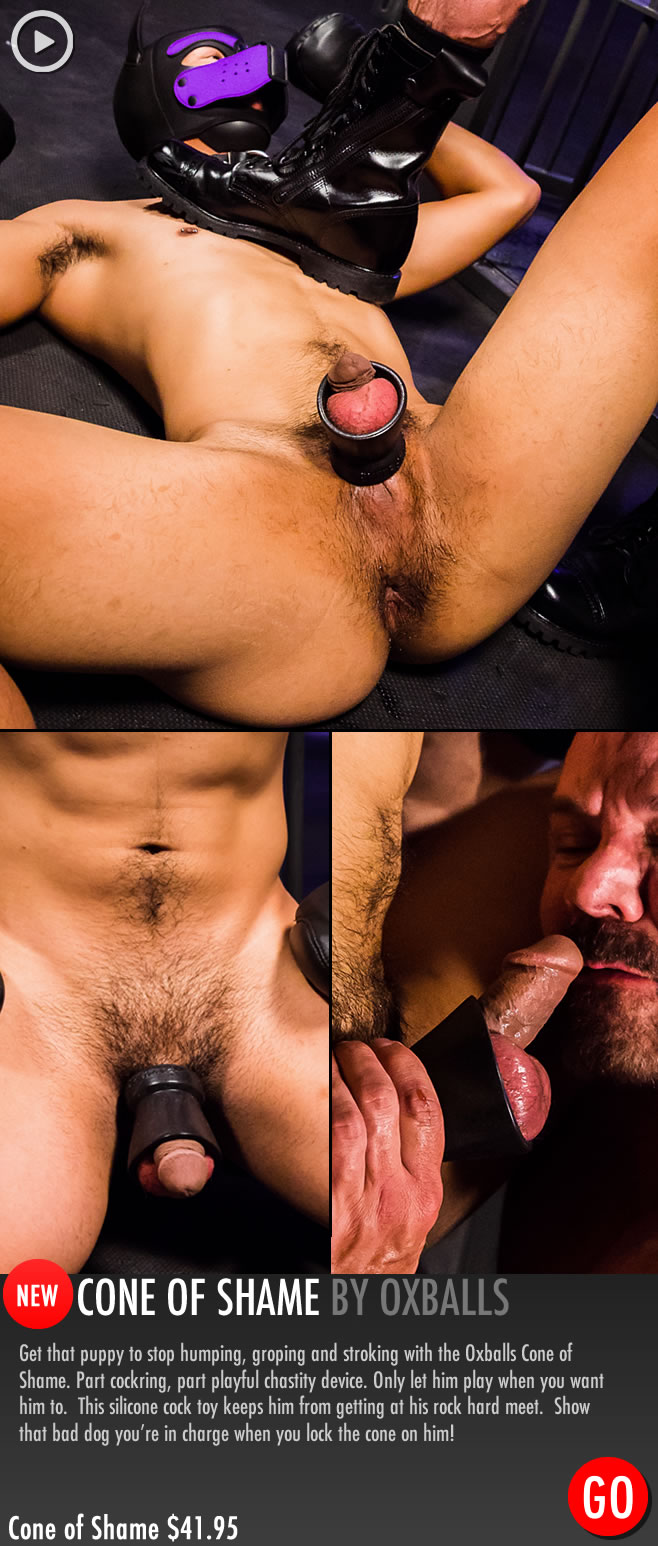 Get that puppy to stop humping, groping and stroking with the Oxballs cockring/chastity toy Cone of Shame. Only let him play when you want him to.
Super soft and flexible, with the right amount of stretch to wear long term and it's made of platinum silicone so it won't irritate "man's best friend". Stays on even during rough pup-romps and moshes.
Collared pups can wear it to show off their junk or to show other dogs sniffing around that their dick is off-limits. Handlers and pup-owners can keep their pups inappropriate behavior to a minimum…nothing says "BAD-DOG!" like making your pup parade around, dickhead hung low, in his Cone of Shame.
Also great for chastity play. Makes it pretty hard to jack off or fuck, but since its springy soft silicone, can be worn under levis or suit pants creating a full bulge while reducing any stimulation to the shaft or dickhead.
It's silicone so it won't stain, cleans easily, won't retain scent and will not pit or get dull.
Sized to fit most every pup, boy or slave
Lube safe: water-based (recommended), hybrid lubes, oil base lubes. Silicone lubes can make silicone toys sticky
Cleaning: Detergent and hot water, dishwasher, diluted bleach/water solution
Stats (Approximate):
Inner Circumference: 4.75"
Inner diameter: 1.55"
Outer Circumference: 9.5"
Height: 3.25"
…………………………………………..-o0o-………………………………………….
…………………………………………..-o0o-………………………………………….