Age : 31
Breed : Beagle 
Kennel Location : Las Vegas
Height : 5'9
Weight: 130
Measurements : 35-29-32
Collar/Neck : 14.5″
Websites : PupsTail.com , DeviantKade.com & HumiliatedPet.com
Tumblr: deviantkade.tumblr.com , diaperwruff.tumblr.com, extracrinkle.com
Formspring : Formspring.com/DeviantKade
Facebook : Facebook.com/DeviantKade
Pup Pup's Interview on myself : http://justaordinaryboyny.blogspot.com/2011/12/puppup-presents-interview-with-pup-kade.html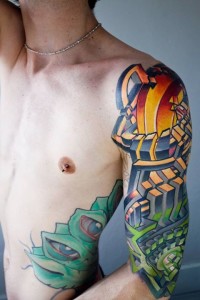 Most of you probably know me as Kade, or Deviant Kade if you want to get technical about the situation 🙂  I have been a BDSM/Fetish and Adult Performer on and off camera for the past 8-9 years shooting for companies such as Kink.com, Evil Angel, Twisted Factory, Smutty Productions, MeanGirlsClub, Roman Video, TomRopesMcgurk, GwenMedia, Luxuria Productions, XtraTalk, Defiant Production, Vh1, PlayboyTV  and a gazillion million more that would take me waay to long to think of at this very moment. I have a Resume you can see but hasn't been updated for at least 3-4 years. If interested thought you may CLICK HERE . Other wise continue on please. You have seen me cry, scream, shout, laugh, bruise, bleed, giggle, oink and wruff all my way around the internet and probably your tv screen the past decade.
I now live, breathe, eat and drink as pup and created this blog so i could share with you what is now my life.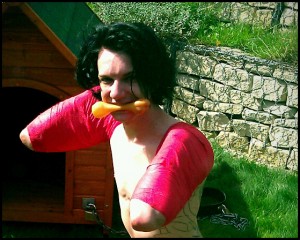 I will be creating videos which will include everything from Educational Training Programs on Puppy Play to the sick, twisted, perverted and downright filthy adventures my animal friends and i get ourselves into..wruuff! You will find the free video clips section in the menus above as i will update that with fun playful moments by myself or with my Owners when caught on tape and arent too explicit so i can post on Youtube and what not. I will be mainly focusing my attention more to my next venture of HumiliatedPet.com which is my Clips4Sale Store and will be focusing only Puppy Play going forward. A few baby puppy/diaper scenes may fall in from time to time as i do love being rubber baby
puppy and will be sure to showcase that for you thru many ideas i have i my lil pup head up there.
Of course i can't constantly update with things about me as i am sure you will probably get bored at some point so i will find anything and everything about Puppy Play that is out there for us to feast our eyes on. From articles on Puppy Play 101 to Hot Sexy Pictures of boy and girl pups and videos that will only deal with human dogs and the trouble they find themselves into. Because i am a bisexual boy and don't want to leave anyone out i will be posting everything from straight to bi to gay to everything else in between as long as it involves puppy play. I do consider myself more on the straighter end of being a pup but can't deny i love a bone in my mouth or hungry little ass from time to time when i have stepped out of line..eeep!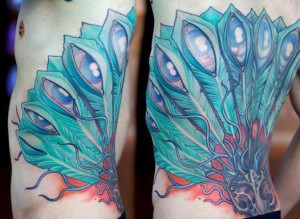 So join me on an adventure through the crazy kinky perverted times my little pupself will embark on and all the interesting treasures i find along the way..wrufff!
– pup