if you can't tell as of yet i am currently undergoing some transformations here around PupsTail for a much sleeker design and overall more eye candy

During this process i have been undergoing the redesign of my PupsTail Clips Store which going forward is now called "Humiliated Pets" since the focus of all movies going forward on that store revolve around pet play meaning almost always puppy play with humiliation, forced transformations, and any thing us sick and twisted minds can come up with over here at PupsTail. I hope to keep it 100% about puppy play but who knows what will sneak in there down the road if a hot young kitty wants to play..wruff! i do have a few adult baby clips of myself that i have sitting on so ill probably add those in there once or twice but for the most part any diaper/adult baby fetish scenes will be baby puppy scenes which i love so much! my favorite indeed..when it gets a little colder in LA then Rubber Baby Puppy will hopefully be able to come out and play.
Back to my original topic now..i  just uploaded 2 x new clips of Mistress Lexi Sindel and Mistress Mina Meow capturing myself and transforming me into there perfect little dog to keep and play with. Two different clips for your viewing pleasure! And since they are for purchase only on Humiliated Pet i will be sure to post pictures and small trailers like below for all videos i upload incase you cannot afford the couple bucks..i know hard times..wruff! so ill be sure to take that extra moment and still give original content of images and movies right here on wruff ruff PupsTail.com
Enjoy!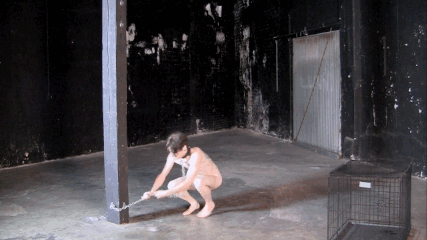 _______________________________
Forced Transformation : http://www.clips4sale.com/store/27108