Mistress's Best Friend: The Puppy Slut
More info on Mistress Sublime can be found on her : IRONGATE Studio's Profile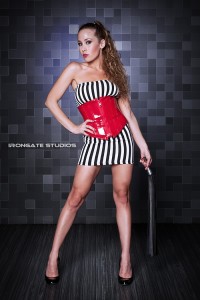 Pups Note: I happened to stumble upon this writing a few days ago and have not read something as inspiring to myself as a pup in a very long time. The type of Owner to pup connection she describes is in my opinion exactly how a D/s relationship should feel for us pups and something we should all hope to find one day. Mistress Sublime really nails the unconditional love that one can feel when they are a owned pet to a strict, yet caring Owner. I for one look for this type of love and feeling that can be found with a Owner who cares just as much about her pet as they do for them. It is an incredible feeling to feel that owned, controlled and loved as the way she has described. I for one hope you all get the same warm, fuzzy feeling inside from reading this as I got myself. Let's all hope she writes more about the dynamics of human pet relationships for us to learn and grow from as our lives continue on. And if you happen to feel the same way I do please don't hesitate to write or contact her on one of her profiles mentioned below to let her know how much it meant to you. I know she would love to hear it! Wruff ruff ruff – pup kade
____________________
Mistress's Best Friend: The Puppy Slut
As I entered the fetish world and its smorgasbord of flavors I savored most of them instantly and innately because I had been experiencing these fetishes in my mind's imagination since before I can remember. I was a hyper-sexual-only-child with an obsession with two things in life; erotic thoughts and a pure love for my pets.
I have an abnormal bond and connection with my real animals in life…a loyalty and love far greater than my human relationships. I believe animals are like children, they are superior with innocence.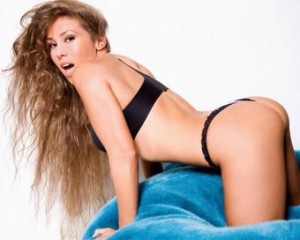 Spanking, bondage, breath-play, foot and body worship, objectification, sissy training, discipline sessions, nurturing sessions, role play, scent play, age play, even edge play made more sense to me than puppy play.
Based on my opinion about this I felt a disconnect with the idea of role playing with a human who wanted to frolic like a puppy and play barking and ass-sniffing games. I didn't bond with the idea of a human imitation of true grace without free will or hatred.
I felt a confusion about this angle of fetish play and that has inspired me to challenge myself. I have spent the last few weeks
questioning puppies and owners about their perceptions and understandings. My eyes were widened and my heart has opened, and I believe I might finally have a clue.
I cherish my animal charming ways. The relationships I have with animals feels like a heavenly loyalty with unconditional strength. The fact that a love like theirs exists gives mehope for faith and humanity alike. When the depths of this are tapped into within the walls of a fetish scene, a spiritual peace surrounds both animal and owner.
When a person, man or woman, accepts their genuine need for Autozoophillia, and when a person, man or woman, accepts their ability to love and own a human pet in the same omnipotent ways as they can love and own an animal, the most shameless and honest ecosystem is created.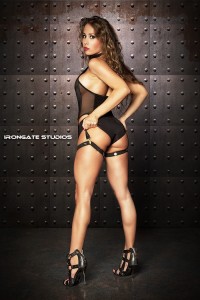 "Man's best friend", is the lifeblood of true puppy play.
When a human owner and pet (human or animal) find each other, the bond can be as fulfilling and rewarding as any lifelong marriage or commitment. These relationships cannot be confined to sessions or generic settings.
These bonds take time, take tribulation, take trust and take love.
True pets see their owners in every imaginable state– in the morning, in the summer, in the evening, in the fall, in the bathroom, in the bedroom, in the best moments and in the worst times….in sickness and in health.
These vows are heavy with commitment from both sides of the bond, but light with unwavering loyalty and ownership. This is the core difference between puppy play and other forms of fetish play. Mans best friend is an incalculable role in the life of an owner and and being a loyal and pleasing puppy end-all-be-all for the pup.
An owner must put trust into their human puppy because it is critical to their well being.
An owner must have patients with their puppy and give them plenty of time to understand what is needed and expected by their owner.
An owner must understand that any time apart from their puppy, for any reason, will be terribly painful for their pet, as well painful and empty for themselves.
An owner must accept that although the owner has a career, friends, and social life, the puppy only has it's owner as it's sole purpose in life. Nothing else.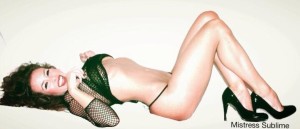 An owner must realize that their puppy is family and will be accepted and owned beyond
their youthful puppy years and they will remain cared for, loved and carried as they grow older with life.
I post this thread to share my growth and new findings about this blissful animal love of a human kind. I have evolved.
Please share your opinions.
Original Post On Fetlife : https://fetlife.com/groups/11263/group_posts/4531204
Want to visit Mistress Sublime in Los Angeles for a 1 on 1 Puppy Play Session? Visit her profiles for much more info about playing with this beautiful Mistress/Trainer at the following links: